TIER 10 TANKS - VT-4
Hey Commanders,
Today we're happy to introduce the second out of the two T10 tanks - the VT-4!
The VT-4 is a Chinese third generation main battle tank built by Norinco for overseas export.
Intended primarily for export markets, the VT4 tank integrates advanced armour and fire control capabilities and offers increased firepower and protection to combat forces in the battlefield.
A scale model of the MBT-3000 (industrial name) was displayed at the Eurosatory 2012 defence exhibition in Paris, France, while an advanced version of the VT-4 was unveiled at China International Aviation & Aerospace Exhibition 2014 in Zhuhai, China.
Power / Weight

23.1 hp / tonne

Mass

52 tonnes

Max. Speed

70 km/h (43 mph)

Operational Range

500 km (310 mi)

Crew

3 (Commander, Driver and Gunner)

Length

10.10 m

Width

3.40 m

Height

2.30 m

Primary Armament

125 mm (4.9 in) smoothbore

Secondary Armament

1 x RWS 12.7 mm (0.50 in) AA MG

1 × 7.62 mm (0.300 in) coaxial MG
The VT-4 in War Machines
The VT-4 may have a more technical name, but it's not less awesome. It is a result of many iterations and lots of research, a Chinese built main battle tank that marks an evolution of their previous heavy combat vehicles, its development begun in 2009 and is already seeing action in various parts of the world. Also very modern in its equipment and technology, VT-4s are also incredible vehicles, capable of being fitted for various situations.
Below you can see the blueprints of the VT-4 for its conception inside the game.
VT-4 Stats and Skills
We know how important it is for you to know about the statistics of each tank. We are happy to share these numbers with you upfront. Just keep in mind the numbers are bound to change overtime to make sure the tanks are well balanced. We will always communicate clearly about changes and the reasons behind them.
| | | |
| --- | --- | --- |
| | INITIAL STATS | FINAL STATS |
| ARMOUR | 9400 | 21617 |
| DAMAGE | 2650 | 4775 |
| ROUNDS PER MINUTE | 10 | 18 |
| MOVEMENT SPEED | 62 | 86 |
We are also happy to share with you the tech skills that are available on the VT-4!
Returning tech skills:
APS ➡️ The Active Protection System (APS) has a 16% chance of interrupting incoming enemy shots. Interrupted shots explode mid-flight, dealing 25% of its original damage potential in a 10 meter radius circular area.
Reactive Armor ➡️ Deploy a protection shield after being shot. This shield blocks 100% of damage dealt and will deactivate after 5 seconds or after defending one shot. This shield can be penetrated by shield piercing effects.
Slippery ➡️ After being hit by an enemy shot, your tank gets a 20% movement speed boost for 3 seconds to reposition.
Ferocious ➡️ Delicate but powerful modifications to the main gun increase rate of fire by 25%. Unfortunately, it only works while your tank's armor is above 50%.
Vigorous ➡️ Overclock firing systems to improve shot damage by 30%, but only works while the tank's armor is above 50%
First Blood ➡️ Increase shot damage by 30% against fully repaired targets.
New tech skills: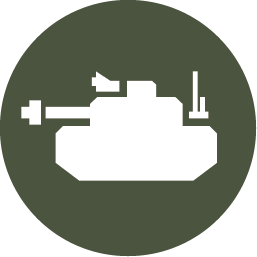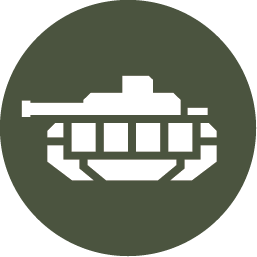 Tank Hunter - Special fitting and equipment, preparing the tank for strategic skirmishes and incursion support.
Armored Cavalry - Special fitting and equipment, preparing the tank for heavy direct conflict and territory control.
Both new techs, Armored Cavalry and Tank Hunter, will expand gameplay possibilities regardless of player's tank upgrade levels. What's amazing about the two new tech skills is that they offer the ability to alter the physical appearance of T10 tanks!
They'll also be the first instance of tech skills that cannot be equipped together, another new functionality we're experimenting with and that can allow for deeper multiple tech skill combinations and balancing.
More information about the new tech skills is coming soon, so stay tuned!
We hope that you found this information useful and we would love to know what you think about the VT-4! Don't miss out on any intel on War Machines. Join the discussion.