TIER 10 TANKS - ARJUN
Commanders,
A special aspect about Tier 10 is that it has 2 tanks instead of 4 - not because we lacked candidates, but because these two matched our vision for T10 perfectly. Today we are excited to introduce the first out of the two tanks in the T10 line-up: the Arjun!
The Arjun is a third generation main battle tank developed by the Combat Vehicles Research and Development Establishment of the Defence Research and Development Organisation, for the Indian Army.
Design work began in 1986 and was finished in 1996. The Arjun main battle tank entered service with the Indian Army in 2004.
Power / Weight

24.0 hp / tonne

Mass

58.5 tonnes

Max. Speed

70 km/h (43 mph)

Operational Range

450 km (280 mi)

Crew

4 (Commander, Gunner, Loader and Driver)

Length

10.19 m

Width

3.85 m

Height

2.32 m

Primary Armament

120 mm rifled gun with recoil system

Secondary Armament

1×12.7 mm HCB

1×MAG 7.62 mm Tk 715 A
The Arjun in War Machines
The Arjun is not just a cool looking tank, but also carries cultural relevance to its home country of India. Not just by its name, based on the archer prince Arjuna from local ancient epics, but also of a nation's effort to build its own main battle tanks and not depend as much on foreign tech and industry. It is a modern machine, equipped with high technology and capable of being fitted into a series of awesome variants.
Below you can see the blueprints of the Arjun for its conception inside the game.
Arjun Stats and Skills
We know how important it is for you to know about the statistics of each tank. We are happy to share these numbers with you upfront. Just keep in mind the numbers are bound to change overtime to make sure the tanks are well balanced. We will always communicate clearly about changes and the reasons behind them.
| | | |
| --- | --- | --- |
| | INITIAL STATS | FINAL STATS |
| ARMOUR | 9250 | 22486 |
| DAMAGE | 2650 | 4645 |
| ROUNDS PER MINUTE | 9 | 19 |
| MOVEMENT SPEED | 63 | 87 |
We are also happy to share with you the tech skills that are available on the Arjun!
Returning tech skills:
Ricochet - Special armor treatment that causes 40% of enemy shots to ricochet, lowering damage dealt by an amount between 50% and 75%.
Bulwark - Improve your armor rating, reducing enemy shot damage to your sides by and to your back by 20%.
Retreat - Improve your tank's movement speed progressively based on how damaged the tank is. Bonus speed rises as your armor diminishes down to 30% armor, reaching a max bonus of 35% more movement speed.
Impetuous - Increase rate of fire by 4% for every successful shot cumulatively, up to a max 40% bonus. Bonus is reset if a shot misses.
Furious - Improve your shot damage by 35% when your tank's armor is below 50%
Reaper - Increase shot damage by 20% when the target's armor is below 50%.
New tech skills: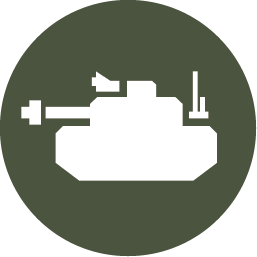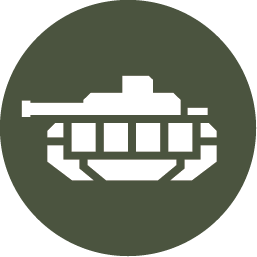 Tank Hunter - Special fitting and equipment, preparing the tank for strategic skirmishes and incursion support.
Armored Cavalry - Special fitting and equipment, preparing the tank for heavy direct conflict and territory control.
Both new techs, Armored Cavalry and Tank Hunter, will expand gameplay possibilities regardless of player's tank upgrade levels. What's amazing about the two new tech skills is that they offer the ability to alter the physical appearance of T10 tanks!
They'll also be the first instance of tech skills that cannot be equipped together, another new functionality we're experimenting with and that can allow for deeper multiple tech skill combinations and balancing.
More information about the new tech skills is coming soon, so stay tuned!
We hope that you found this information useful and we would love to know what you think about the Arjun! Don't miss out on any intel on War Machines. Join the discussion.